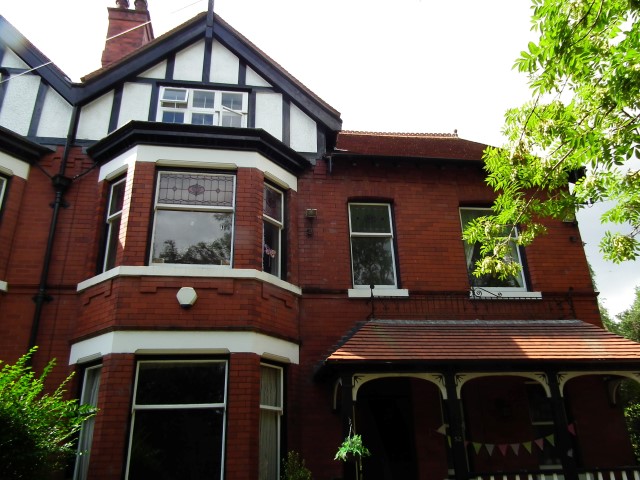 Building Surveys are the top level inspections (Level 3) that were previously known as Structural Surveys. They are suitable for any type of property and they cover everything that it is possible to inspect, from the chimneys down to the drains, inside and out. They also include the grounds, the services, possible damp problems and potential health and safety risks.
The reports are written in plain English (not jargon) and include several photographs in each section to show exactly what the defects are. Additional information sheets are included at the back of the report which are tailored to the requirements of each individual property and cover such topics as Wood Burning Stoves, Damp Proofing of Basements, Guttering etc etc.
Close up aerial photographs are taken of the chimneys, roofs, gutters and any other inaccessible areas using a pole camera to ensure the survey is as thorough as possible. Examples of the aerial photographs can be seen using the links provided below
https://twitter.com/MHISSurveyors/status/973723543484747776
Jennifer
Building Survey, Manchester
Got in touch very quickly, sent out information as to the service he provided. Dad (who's a surveyor) said his survey was the best for housing he'd seen. Really comprehensive and even I could understand the issues! The service was excellent and the price very reasonable. Professional and really helpful. Answered extra questions I had once I'd reviewed the survey.
Craig
Home Buyer Survey, Levenshulme
We needed a building survey done for our future home. As we were in quite a tight spot for time we needed the report turning around quickly. Neil was really communicative, helpful, and accommodating in booking in the survey and completing the report for us. The report was excellent. It was obvious that Neil had done a thorough job, and as a first-time buyer with limited experience on houses, I found it really useful and informative. Fully recommended.
Natalie
Building Survey, Stockport, Cheshire
I contacted Neil to ask if he could provide a survey for a property ASAP, and we're very happy with the service we received. Neil was highly responsive and provided us with a thorough report within three days of my request, all for a very reasonable cost. Would definitely recommend.
Nicola
Surveyor, Bolton, Lancashire
As other reviewers have said, Neil was very quick to respond with what he could offer. Survey was carried out quickly and his report also came back within a few days. The survey was very thorough and meant I could get several bits of repair work done within my offer price. Highly recommend!